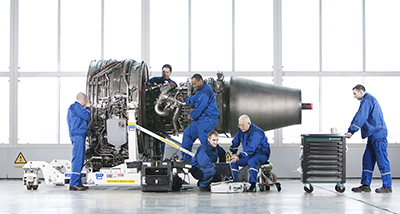 FL Technics, a global provider of one-stop-shop aircraft maintenance, repair and overhaul services, is delighted to share having started cooperation with Moldavian carrier Fly One. The MRO will support airline's Airbus A320 fleet with variety of engineering services including CAMO.
The engineering support of FL Technics will cover AD/SB analysis, maintenance planning, reliability monitoring, utilization control, engine condition monitoring, orders preparation, flight data analysis, as well as continuing airworthiness of the fleet and other engineering support under its Part M approval. Fly One currently operates a fleet of 3 Airbus A320 with a near-future plan to increase the fleet.
"Since the start of our partnership during an aircraft delivery, we have developed a strong sense of trust between the companies. Being a relatively young, expanding airline in the market, Fly One has been looking for a partner with vast experience in most popular narrow-body aircraft and we are more than happy to extend our support to a robust new airline in the Central Europe," comments Zilvinas Lapinskas, CEO of FL Technics.
FL Technics is a member of the Avia Solutions Group family – an international, publicly traded aviation holding company with over 20 subsidiaries worldwide.