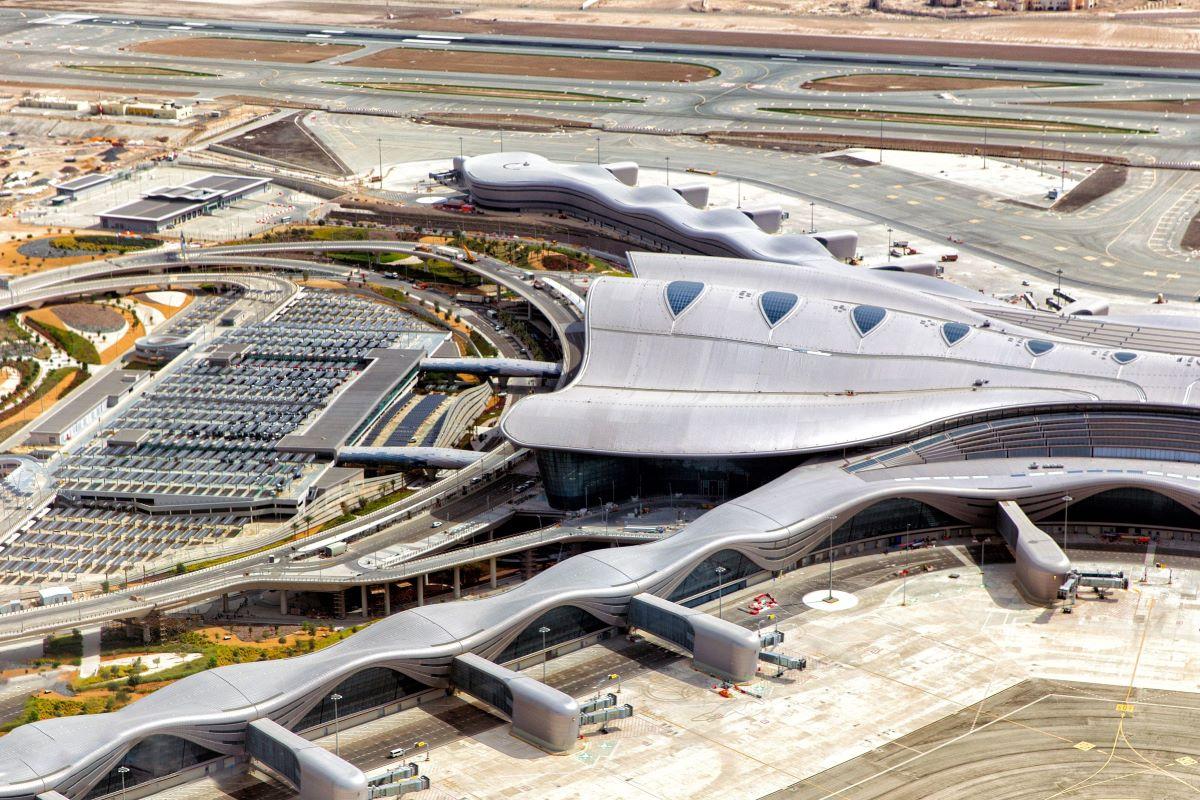 Abu Dhabi – FL Technics, a globally recognized aviation maintenance, repair and overhaul (MRO) services provider, proudly asserts its position as  inaugural and the first independent AMO (Aircraft Maintenance Organization) service provider at Abu Dhabi Terminal A. This milestone underscores FL Technics' expertise and potential in the region, offering a comprehensive suite of GCAA-certified AMO solutions to airlines operating from this strategic hub.
The First Independent MRO at Terminal A: FL Technics stands as the first, and currently only independent AMO service provider at the prestigious Abu Dhabi Terminal A, reinforcing its commitment to deliver quality maintenance services to the aviation community in Abu Dhabi and across the region. This exclusive position gives FL Technics a key player role to meet the diverse needs of airlines seeking top-tier AMO solutions. Being an independent AMO services provider enables FL Technics to offer tailored and on-demand solutions, prioritizing the needs of the clients and ensuring the most efficient TATs (turn-around-times), and bespoke quality.
Strategic Hub for Regional Aviation: Operating from Terminal A, FL Technics leverages its strategic position to offer a wide array of AMO services focused on the narrow-body (NB) commercial aircraft operating in the region. The airport's central location and FL Technics' expertise create a symbiotic relationship, enhancing operational efficiency and contributing to the growth of the local aviation ecosystem. Zilvinas Lapinskas, CEO of FL Technics, emphasizes the synergy:
"Just as the launch of the new Terminal A earlier last month was a strategic milestone for the United Arab Emirates and, in fact, for the entire GCC aviation industry, this development is important for FL Technics to mark a new stage of our growth in the region and establishing the leading position as an independent AMO, certified by the GCAA and trusted by our partners. Proud of our teams committed to continuous development to meet the ever-growing demand from airlines and lessors."
Comprehensive Expertise: FL Technics brings a wealth of experience and comprehensive expertise to the forefront. With a proven history in delivering reliable and cost-effective MRO global solutions, the company is well-equipped to cater to the diverse needs of airlines operating from Abu Dhabi. From routine line maintenance to specialized maintenance tasks, FL Technics offers a full spectrum of services (Borescope, Engine Wash, weighing, etc.). The establishment of the operations at the location is backed by sustainable existing and future business developments as well as successful operations, including partnerships  the Wizz Air and Saudia Airlines, to which FL Technics provides (respectively) line and base* maintenance solutions.
Commitment to Quality and Safety: As an independent AMO provider at Terminal A, FL Technics upholds the highest standards of quality, safety, and regulatory compliance. This commitment ensures that airlines entrusting their fleet to FL Technics receive meticulous and reliable maintenance solutions, contributing to the airworthiness and longevity of their aircraft. Capacity and capabilities certified by local GCAA organization grants bespoke yet flexible array of solutions for regional and international operators in the Abu Dhabi International Airport.
Gateway to Regional Expansion and Beyond: FL Technics' presence at Abu Dhabi Terminal A serves as a gateway to regional expansion. The company looks forward to building enduring partnerships with airlines from the Middle East, Europe, Africa and Asia, offering them the benefits of its extensive capabilities, efficient operations, and commitment to excellence. FL Technics anticipates a dynamic future as the exclusive independent AMO provider at Abu Dhabi Terminal A and beyond with projected expansion of the capabilities, including additional aircraft types, such as Boeing B737 NG fitted, with CFM56 engines and B737 MAX aircraft. Furthermore, the company is set to extend its capacity looking into the first quarter of 2024, by becoming an EASA certified organization, transferring all aircraft capabilities currently approved by GCAA.
FL Technics is part of Avia Solutions Group, the world's largest ACMI (aircraft, crew, maintenance, and insurance) provider with more than 197 aircraft fleet.
For further information and updates, please visit FL Technics Website.
*: Base maintenance is done in other FLT Maintenance Hub.