FL Technics DOA EASA.21J.496 team has been providing aircraft design services since 2012, focusing on interiors, avionics, and structures solutions
FL Technics (Design Organization Approval) provides the possibility to design and approve minor modifications and repairs on large and small airplanes of different types, certified under the EASA CS/FAR/JAR 23, CS/FAR/JAR 25, regulations. Major changes/STC services are also provided on request, specially on cabin reconfigurations.
Additionally we are in a position to provide turn key solutions with the support from our part 145 Base and Line maintenance services. If required it will include all needed parts, consumables, kits supply. Project management can cover modification integration and aircraft release to service. All required placards, livery decals, stencils etc. through our printing facility may also be provided.
Our DOA team has extensive experience in Europe and worldwide
Middle East, under GCAA approval
Experience working with FATA
Experience of cooperation with other National Aviation Authorities
Aircraft cabin re-configurations

Seats, closets, partitions changes

Emergency Equipment changes and standardizations for fleets

Carpets, NTF, Curtain changes

Interior placards changes

Decorative logos, advertisements

Monuments changes

Anti-Covid solutions like Hand Sanitizers, Protection Screens etc.
Aircraft painting (livery changes)

Marking and Decals installation

Stencils for marking and livery details

Weight and Balance calculations
Cabin interior avionics changes

Pin programming on  Registration changes (ATC, Selcal, Satcom, ELT, etc)

PRAM (Pre-Recorded Announcements and Music) unit changes

ELT changes

Inflight Entertainment systems changes

W-IFE system implementation

Avionics systems ADS-B Out, TCAS, ULD solution
Interior Composites

Interior Monuments

Interior Sidewalls

Exterior Secondary Structures
We are working with a wide range of partners and can integrate a variety of solutions, including comprehensive aircraft livery change solutions backed by extensive experience in repainting all types of commercial aircraft.
Printshop
Based on proven design data developed by our own DOA, we deliver various interior and exterior placards, decals, markings and stencils. These services are provided by our highly experienced production crew utilizing high standard printing machines. Having own printshop and dedicated team allows to meet even shortest terms and provide decently customized solutions for printing services: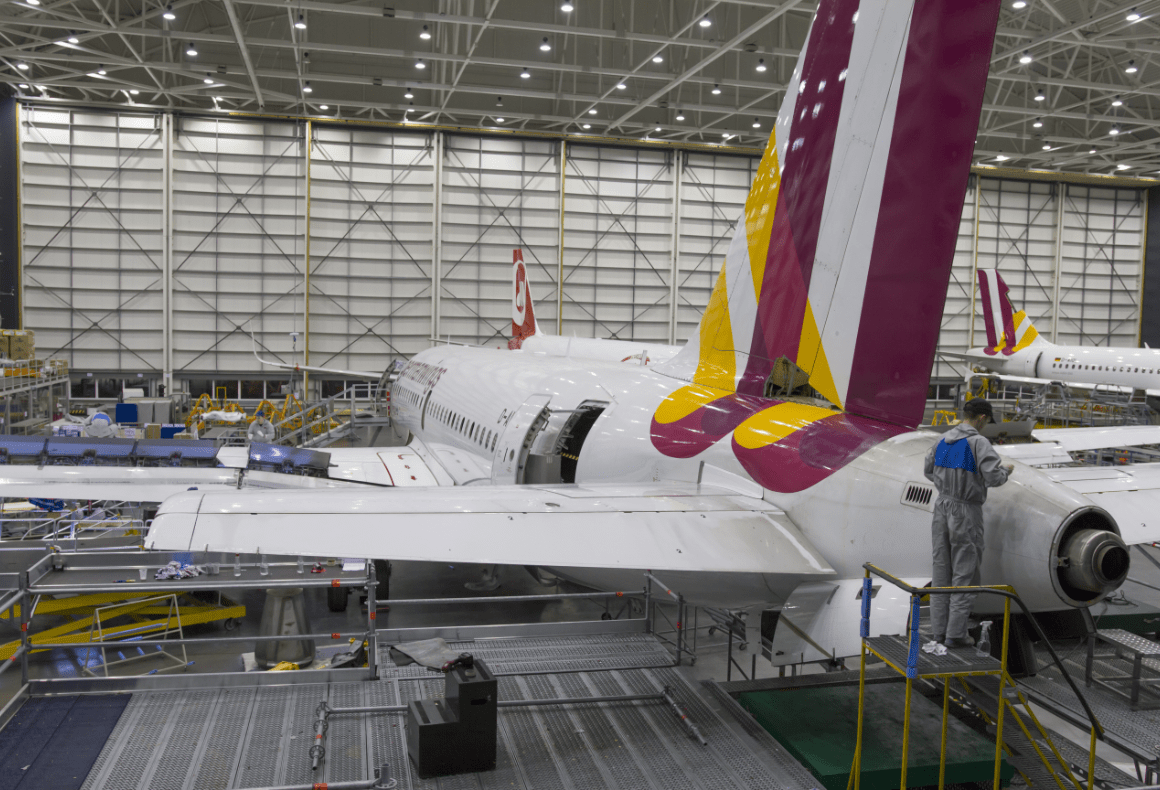 Interior Placards manufacture with 15+ languages available on database
Emergency equipment signs
Operator customized placards
Customized decals Stencils for all above (when required)
Painting shop partnership with MAAS Paint shop in Lithuania & globally:
Full Livery painting

Decals application

Tech markings etc.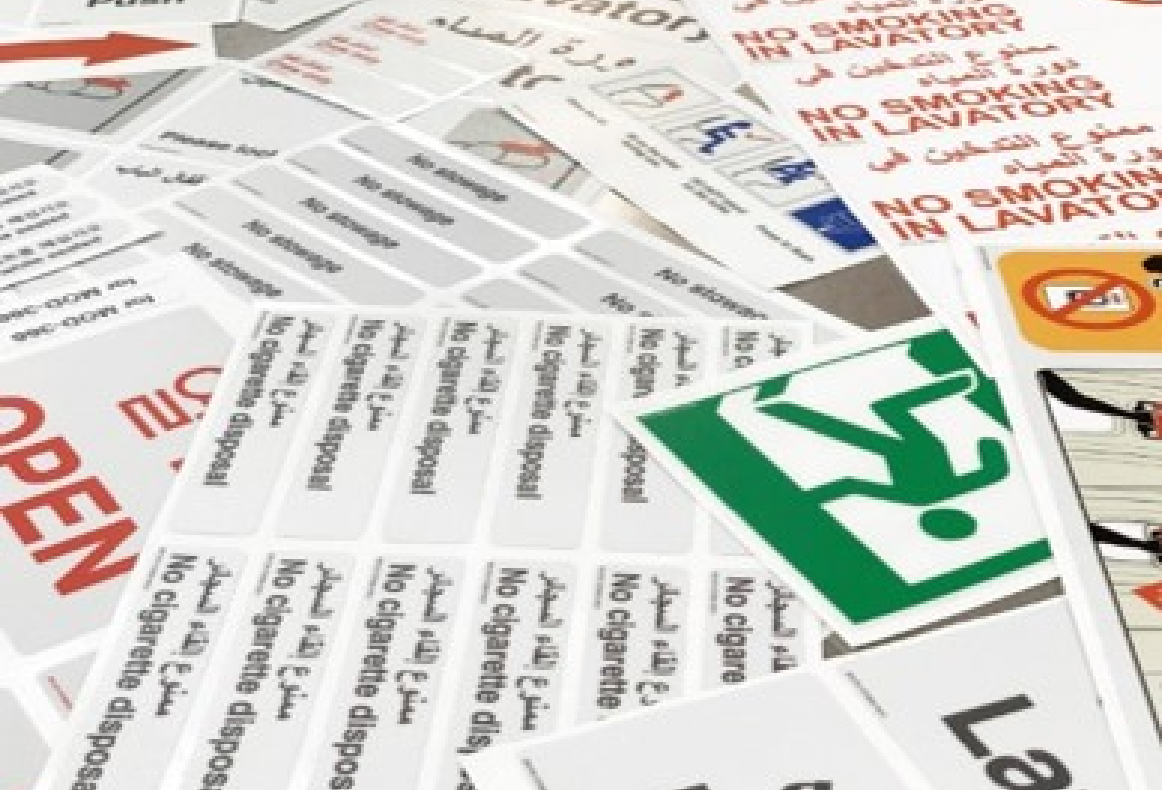 Partnership working with Part 21G RAS Interiors
Bulkheads , Dividers and Curtains
Hi Lo Tables mechanical and electrically actuated)
Cabin Class Divider Systems
Front Row Monuments (FRM)