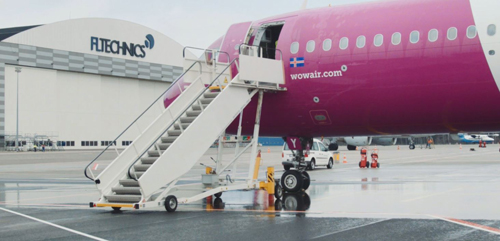 FL Technics, a global provider of integrated aircraft maintenance, repair and overhaul services, has recently signed the agreement with WOW Air (Iceland low-cost carrier) for base maintenance services.
This week, WOW Air came to FL Technics facilities for the base maintenance projects of the first two Airbus A321.
WOW Air is an Icelandic low-cost carrier focusing on transatlantic flights and based at Keflavík International Airport. WOW Air is a rapidly growing company, operating 15 Airbus A320s family and 3 Airbus A330s aircraft, having an average fleet age of around 3 years. The company also has 4 new Airbus airliners on order.