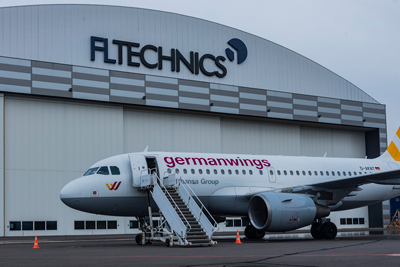 After several ad-hoc maintenance projects, FL Technics, a global provider of integrated aircraft maintenance, repair, and overhaul services, has signed a long-term joint contract with Lufthansa group companies (network and point-to-point airlines) for MRO services.
The first aircraft is scheduled for maintenance at the beginning of October 2018 in Vilnius (Lithuania) and will be followed by the rest during the 2018 and 2019 season in FL Technic's Lithuanian hangars.
"The Lufthansa Group airlines have a huge A320 Base Maintenance demand with some 300 aircraft in service and pooled within the LH Group Technical Fleet Management," said Thomas Rueckert, Vice President Base Maintenance Services at Lufthansa Technik. "Alongside our internal Lufthansa Technik capabilities, we employ a two-tier strategy by having an additional strong and reliable supplier – like FL Technics – at our side. We always tender demand beyond our own capacity to leverage the very dynamic MRO market. We are happy to have found high-quality services and a very attractive commercial offer from FL Technics."
"It's a steady upward march for us," said Zilvinas Lapinskas, CEO at FL Technics, while pointing out a key decision that led to trust among the two parties. "Daily work in process improvement has transformed our MRO business into a lean organization with a focus on effective TAT." The long-term cooperation began after 9 aircraft projects were successfully maintained in 2018.