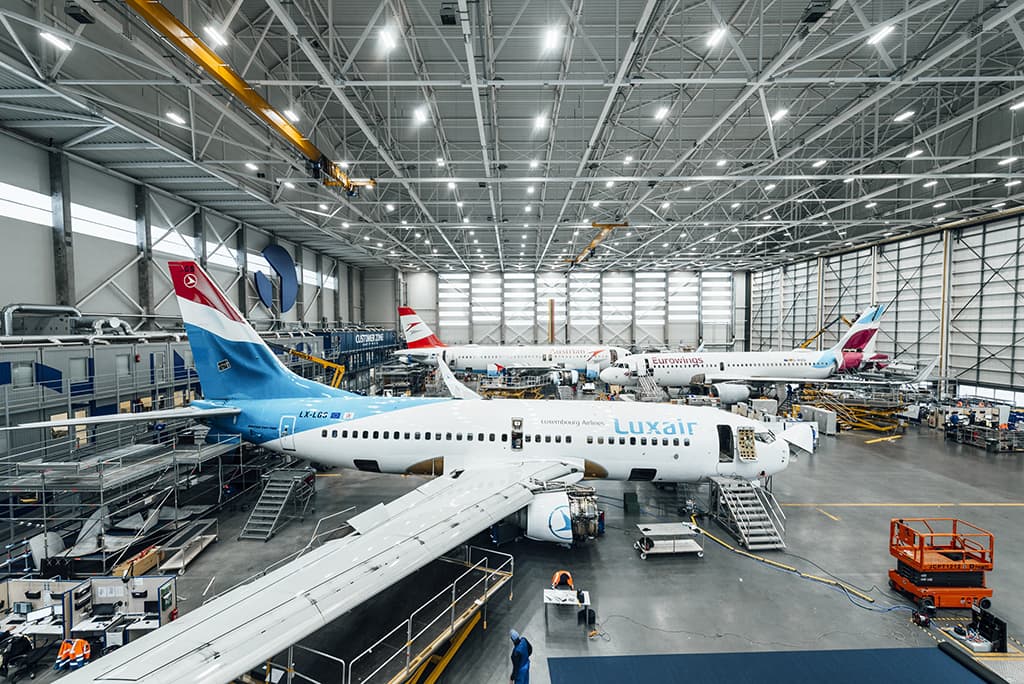 FL Technics, a global provider of integrated aircraft maintenance, repair and overhaul services, earned €119 million in revenue in 2018, which is approx. 14% more than in 2017 (€103 million) and reached net profit of €10.8 million (€5,7 million in 2017).
"Persistence, LEAN implementation in our maintenance process and a rapid reaction to ever changing competitive environment were the key factors to net profit growth of all our companies. We made our worldwide parts & materials businesses bloom, struck number of top-notch deals for line maintenance customers in Europe and Middle East, made a solid ground for a future growth in Asia-Pacific region by opening a new warehouse in the region and establishing a joint venture in China. 2018 was a year of constant growth and geographical expansion and it is visible in our financial spreadsheets, "says Zilvinas Lapinskas, CEO at FL Technics.
FL Technics has expanded their clients' portfolio by signing Lufthansa Group for a €11 million contract for 28 aircraft per annum for base maintenance services. The company signed a long-term line maintenance contract with Wizzair for 11 Airbus A320 family aircraft in Vienna line station.
It also has increased its training program scope for Boeing 777, Airbus A320 NEO, ATR 42/72, Boeing 767, and Airbus A330. Now, FL Technics has 240 technical training programs in 59 locations worldwide
FL Technics Indonesia earned a Part-145 certificate from U.S Federal Aviation Authority to provide maintenance and repair services to aircraft registered in the United States.
The company has established FL ARI – a joint venture with China Airlines Leasing Group Holdings Limited (CALC) and its subsidiary Aircraft Recycling International (ARI) that will service aircraft in Harbin (China). FL ARI will operate a 15,000 square meters' hangar with 4 slots for narrow-body aircraft.
"Our company and its subsidiaries are growing in a very fast pace. We are fulfilling our strategic goals in global expansion and constantly building our reputation worldwide," finalized Mr. Lapinskas.