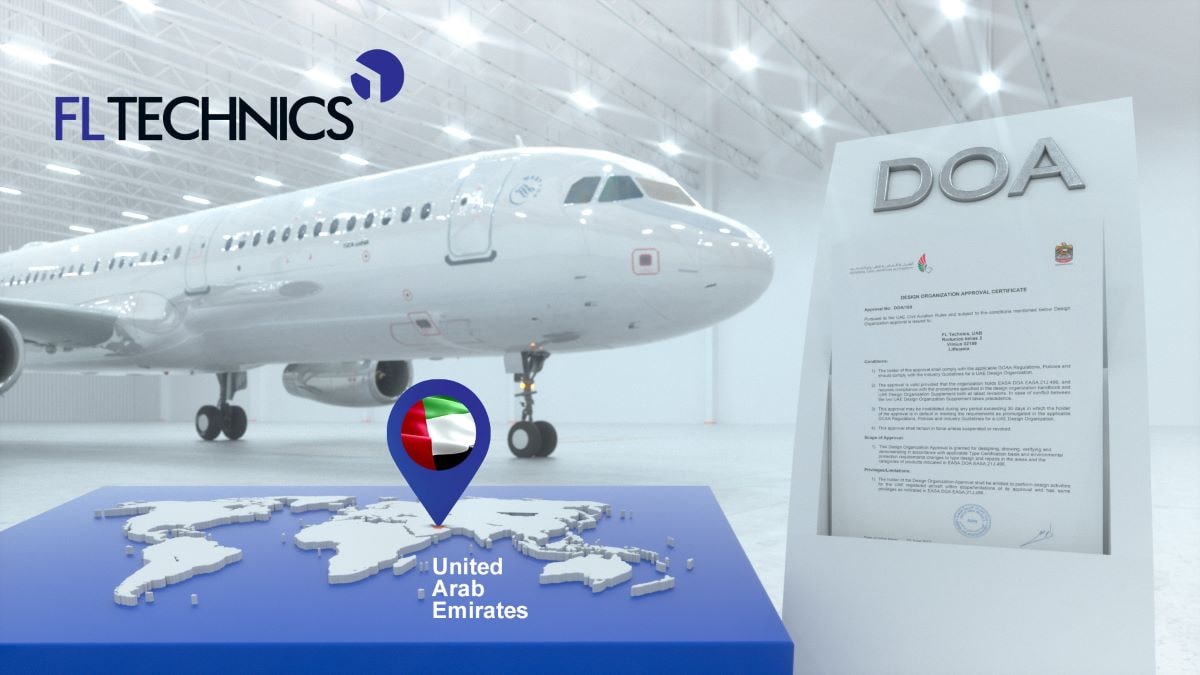 FL Technics, a global MRO services provider, has renewed its GCAA Part 21 (Design) certificate for yet another year. The news come after a series of rigorous checks and audits performed by the GCAA of the UAE, prolonging FL Technics' certification in UAE for the fourth year since 2017.
The Part21 certificate is of great importance for FL Technics, as the MRO provider aims to offer clients the widest possible service portfolio. The certificate enables the company to continue carrying out interior, avionics and passenger cabin modifications as well as providing materials required for the projects implementation. During the years, FL Technics has performed various projects for a number of carriers located in the Gulf region with the most recent works for flydubai. The renewal of the certificate will also allow the company to keep supporting its long-term customer Wizz Air, with its newly established joint venture, Wizz Air Abu Dhabi.
Additionally the renewal will enable FL Technics to propose ideas and implement safety-oriented solutions related to the Covid-19 situation for all local operators to contribute to UAE airline market growth.
"The renewal of the DOA GCAA certificate comes as pleasant news for the company and the whole group. Since its foundation, FL Technics has always been working on increasing the availability and quality of its services around the globe. Since 2017, we have been successfully offering our cabin and avionics modifications services in the UAE and have successfully completed numerous projects for the airlines based in the region. We are glad to be recognized by the GCAA and we look forward to continue serving the growing aviation market of the region. "– commented Liudas Jurkonis Head of Engineering, Design and Technical Trainings.