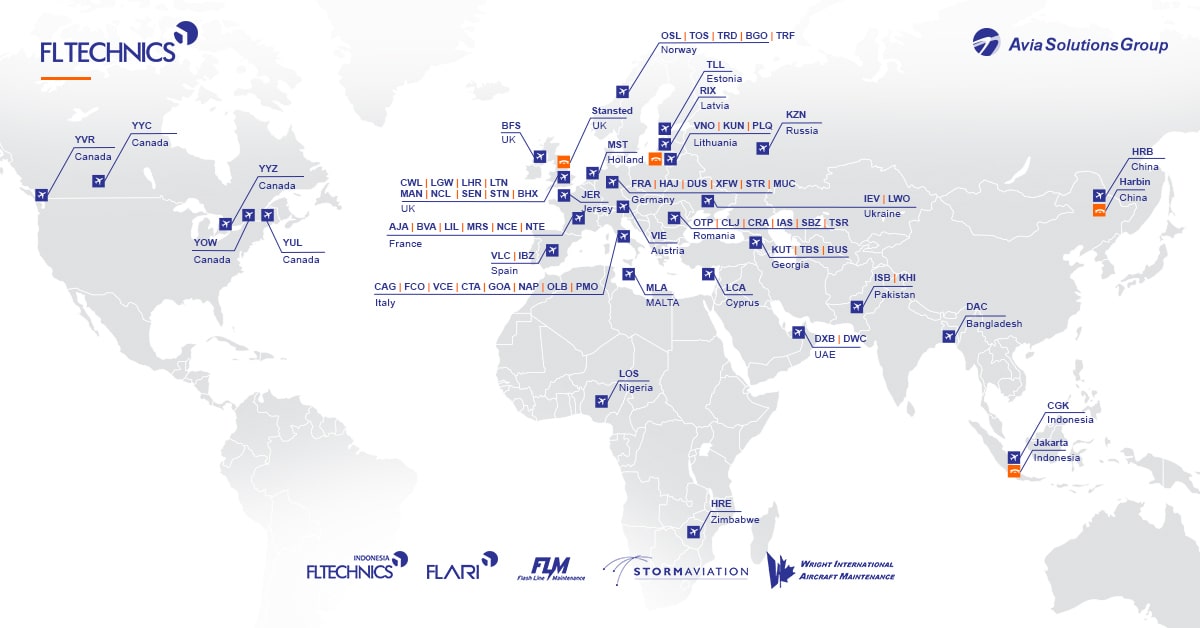 On 2 December 2020, FL Technics, a global provider of aircraft maintenance, repair and overhaul (MRO) services, acquired Wright International, a leading independent provider of line maintenance services in Canada. For FL Technics as well as its parent company Avia Solutions Group, this marks an entry to the North American aviation services market.
Wright International provides aircraft line maintenance services up to 'A' level checks, A.O.G. support and training for airlines at Canada's major international airports, including Toronto Pearson, Vancouver, Calgary, Montreal-Mirabel and Ottawa. Founded in 1991 and headquartered at Toronto Pearson International Airport, Wright International is a Transport Canada and EASA Approved Maintenance Organisation (AMO) licensed to service most commercial aircraft types.
The acquisition of Wright International grants FL Technics a foothold in the strategically important North American market and allows it to serve its airline clients across an even wider network of international locations. Together with its subsidiaries, FL Technics today offers line maintenance services at over 70 airports and base maintenance services at 5 locations around the globe.
Zilvinas Lapinskas, CEO of FL Technics commented: "Our investment in Canada starts an exciting new chapter in the history of FL Technics and Avia Solutions Group as well as for Wright International and its founders, who will continue to lead the day-to-day operations. Wright International will join FL Technics' other subsidiaries – Storm Aviation Limited and Flash Line Maintenance – to provide synergetic and truly global network solutions for their esteemed airline clients."
"We are excited to partner with an organisation that brings heft, experience and an ambitious vision for Wright International's future. While we are joining a larger network, it is important to note that FL Technics, like Wright International, is an independent MRO provider whose primary focus is delivering impeccable results for its clients. Today's agreement is a very positive development for both organisations as well as for the North American aviation market", said Mario Sturino, President of Wright International.