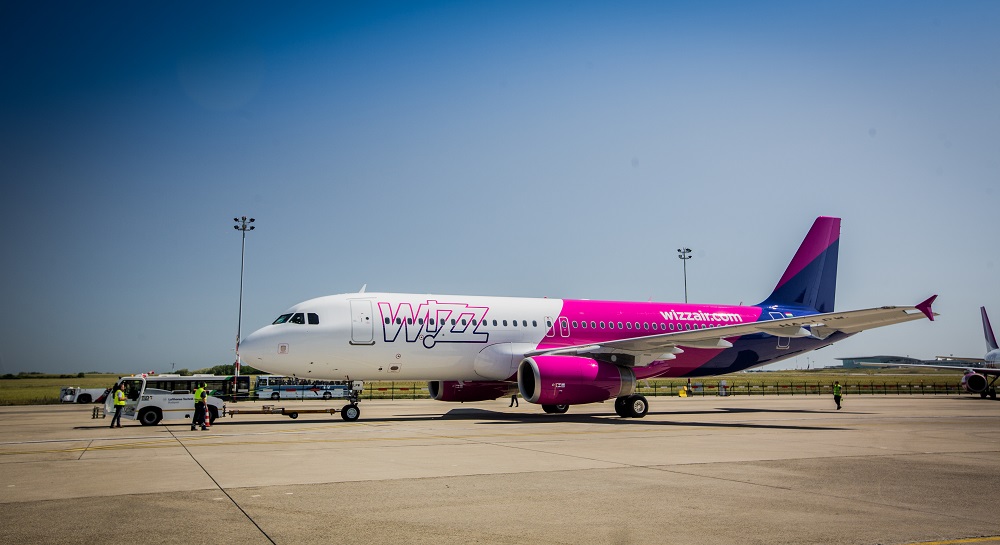 FL Technics, a global provider of aircraft maintenance, repair, and overhaul (MRO) services, and Wizz Air UK, part of Wizz Air, Europe's fastest-growing and most sustainable airline, signed a new contract further expanding the scope of mutual partnerships. Based on the new agreement, FL Technics will now provide Subcontracted CAMO (Continuous Airworthiness Management Operations) solutions to the airlines' aircraft fleet operated in the United Kingdom.
For the period of 5 years, the FL Technics engineering team will subcontract continuing airworthiness management tasks (SCATM) for the Wizz Air UK fleet of Airbus A320 FAM aircraft. The airline is currently operating 16 aircraft on the market, with potential future expansion in line with the airline's growth plans.
"FL Technics engineering team has the capacity and flexibility to provide CAMO services worldwide, and we are thrilled to enter a new market, the UK, with our client and partner Wizz Air," Oleksandr Kulyk, Deputy CEO for Engineering at FL Technics, commented on the new contract. "The milestone once again proves the competencies and trust we gained over the years, to provide the highest quality engineering solutions with exceptional efficiency to the leading airlines and lessors."
The services will be provided leveraging the AMOS (Aircraft Maintenance and Engineering Operating System) that enables both companies to align and maintain efficient service through each stage of operations. "For us and our clients, quality, transparency, and effectiveness are the priorities we focus on," he adds.
The new contract is an expansion of existing FL Technics solutions provided to Wizz Air, including a similar scope of Subcontracted CAMO support for Wizz Air Abu Dhabi, which the company has been providing since 2020. Additionally, FL Technics has been providing the airline with line and base maintenance services across Europe and the Middle East.
FL Technics is a family member of Avia Solutions Group – the world's largest ACMI (aircraft, crew, maintenance, and insurance) provider with more than 173 aircraft fleet, operating in all continents in the world. The Group also provides various aviation services such as MRO (maintenance, repair, and overhaul), pilots and crew trainings, ground handling and other interconnected solutions.