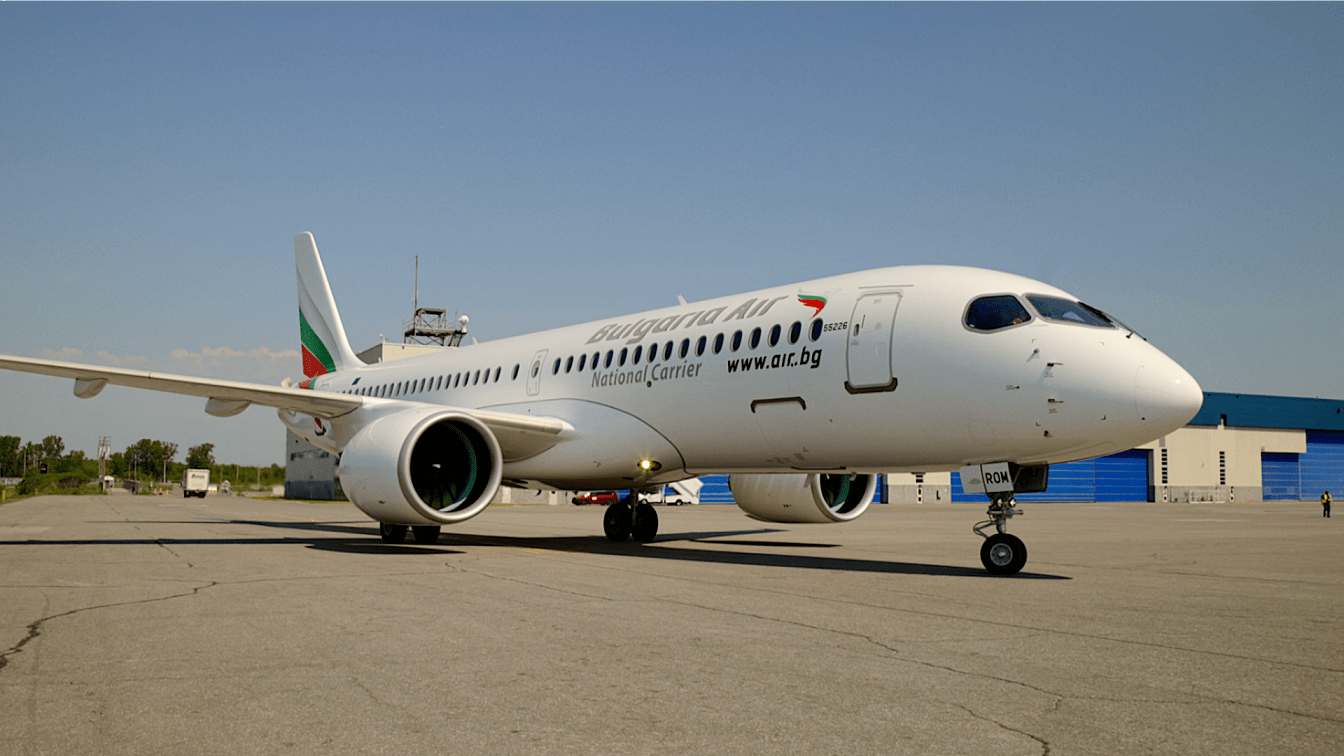 FL Technics, the global independent MRO solutions provider, and Bulgaria Air, the national flag carrier of the Republic of Bulgaria, starts a new partnership. As the airline invests in the new generation aircraft FL Technics will provide CAMO services to maintain the whole operator fleet, including the newly added Airbus A220.
Aircraft stakeholders alike are focusing on sustainable and efficient business development involving modern technologies, next-generation aircraft, and LEAN management of the projects. The process's success lies in the tremendous effort to align capacity, capabilities, and long-term planning. This is the reason both companies consider this partnership as an important milestone, setting the stage for future growth and progress towards more efficient and environmentally friendly operations.
Oleksandr Kulyk, Deputy CEO for Engineering at FL Technics, emphasises the importance of continuous improvement: "Here at FL Technics, we aim to have competitive advantages when it comes to competence and capabilities towards future development. We invest in people and resources to meet the demand of the market and be able to provide CAMO and other engineering solutions for the new and upcoming fleets. I am glad to see such commitment transforms into sustainable business partnerships such as this new contract with Bulgaria Air."
Next-generation aircraft is a formidable investment — it takes various resources, including expertise and continuous improvement to maintain them. Nevertheless, it is a worthy step to make, resulting in a reduced impact on the environment and a more sustainable future.
FL Technics is part of the Avia Solutions Group, one of the world's largest ACMI (Aircraft, Crew, Maintenance, and Insurance) providers, with a fleet of 180 aircraft. The group provides a range of aviation services including, MRO, pilot and crew training, ground handling, as well as a variety of associated services.