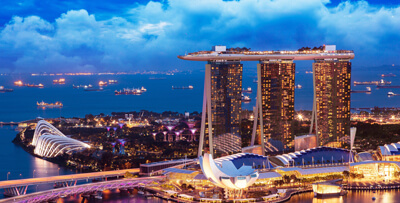 FL Technics, a global provider of integrated aircraft maintenance, repair & overhaul services, has announced further expansion to Asia region by opening a new warehouse in Singapore. The operations started at the beginning of November 2018.
"The decision to add a warehouse location in Asia enables the company to scale up with customers who are facing increasing time pressure for parts and material delivery fueled by the booming aviation industry and fierce competition in the region," said Zilvinas Lapinskas, CEO FL Technics.
Just recently, FL Technics together with CALC (China Aircraft Leasing Group Holdings Limited) and ARI (Aircraft Recycling International Limited) has launched a Joint Venture with focus on aircraft base maintenance in Harbin, China, to provide MRO services for aircraft targeting Asia and Europe regions. Earlier this year, FL Technics Indonesia, based in Jakarta, has received the FAA Repair station 145 certificate, which allows providing MRO services to aircraft registered in the United States.